One of the most popular items available on Chad Hawkins are the Engraved Scripture Covers! If you own scriptures, you know how susceptible they are to wear and tear. Good quality scripture covers will keep your scriptures in excellent condition for a very long time. Something that makes these scripture covers stand out though is how beautiful they are! High quality leather with amazingly detailed artwork of the savior or a temple of your choice can really show how sacred these books are to you. 
What To Expect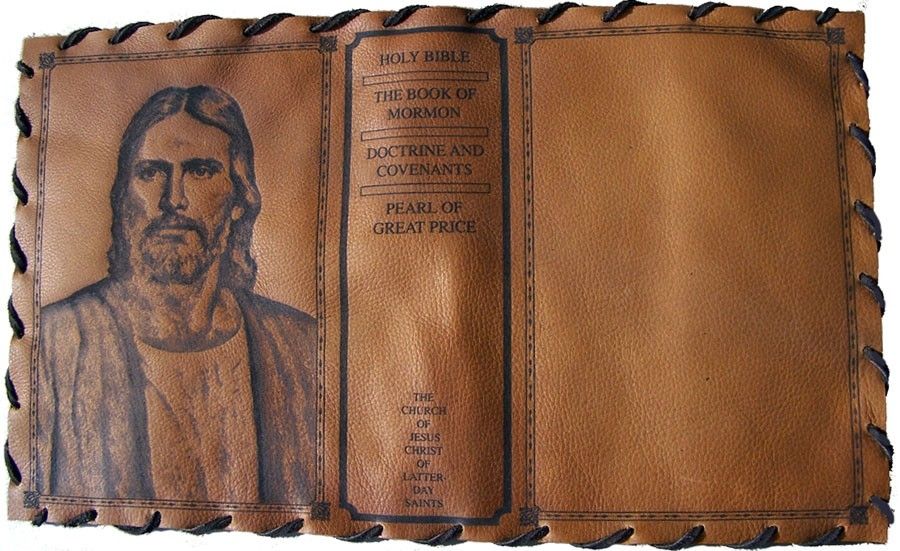 These scripture covers are made from high quality leather. They are very soft and durable. The engravings are burned into the leather. These covers will provide protection to your scriptures for many years to come! All temples are available to choose from. You can also select an option with a temple engraving AND a Christ engraving.
Getting Your Own Scripture Covers
You can get your own engraved scripture covers at the Chad Hawkins website. These scripture covers fit standard sized quadruple combination scriptures (standard size quad is the 13 1/8 x 7 3/8, the actual cover size is (13 7/8 x 8 1/8). The scripture covers are made from buckskin leather with hand stitched edging. Once you order, they will be created and shipped within 14 days.